Opportunities are more important than ones we wish for. The heart of opportunities is they give us hope, and as a self-certified Hope Dealer life is joyful when there is a spark of hope in your life.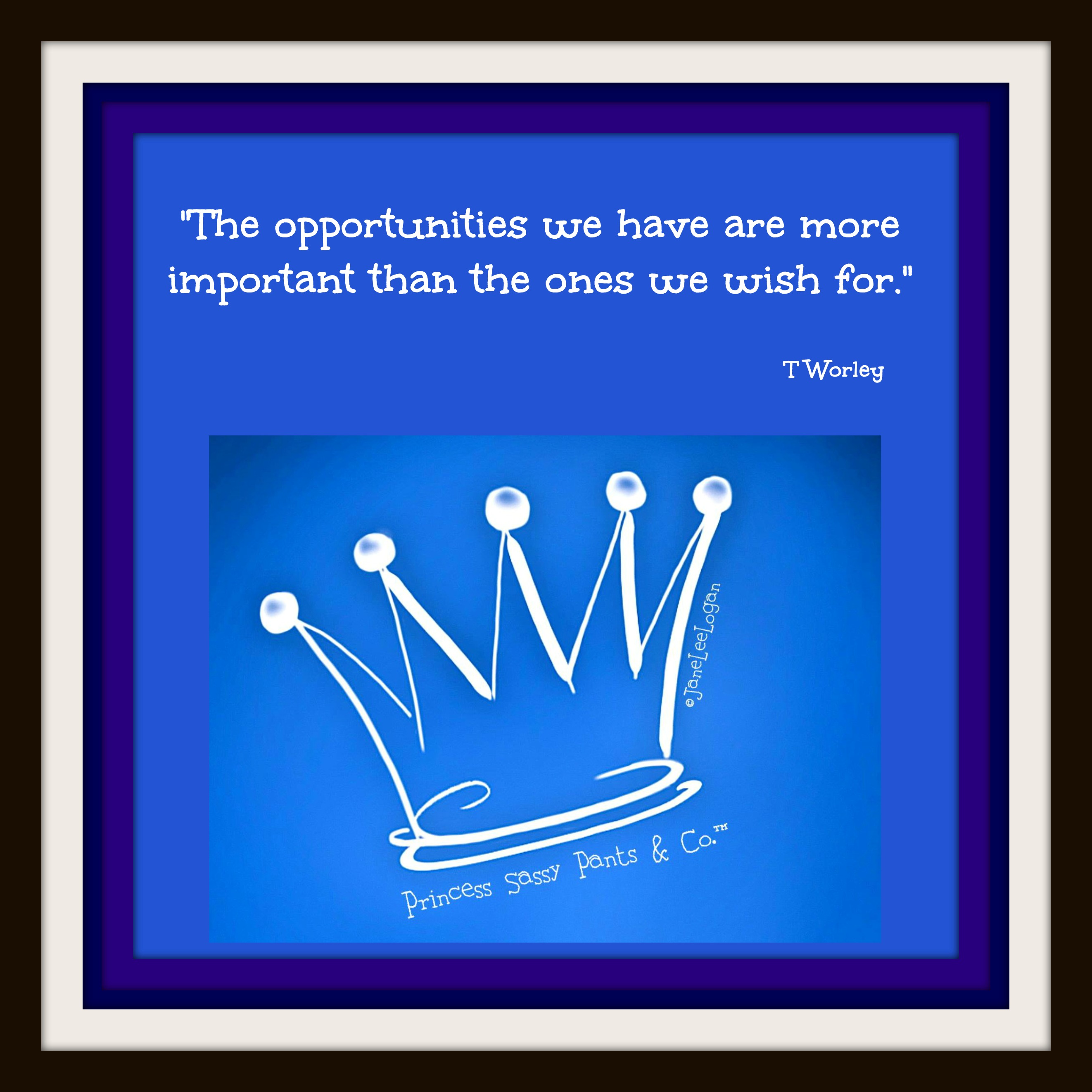 Queen Esther's story is truly taking opportunity and turning it into hope. She was whisked away to be part of the Kings bride-tribe. From here God unfolded his plan into Ester's life; to save His people. Esther became queen and opportunity of courageous hope to save Gods people was born.
With combined courage and planning Queen Esther won the day by listening to God's plan and not compromising her integrity in the midst of it all. Here are a few take-a-way's:
Combine courage and planning.
Concern yourself over others than yourself.
Serving God often puts your safety at risk.
God has a purpose for the situations he places you in.
Courage is vital, but does not replace careful planning.
Respect what is good and stand humbly against what is wrong. God is in control of your world, no matter how small, large or influence; God is your protector.
"The opportunities we have are more important than the ones we wish we for."
Look UP and OUT my Friends!
Resources: The Book of Esther | Photo Credit for Crown: Princess Sassy Pants & Co.